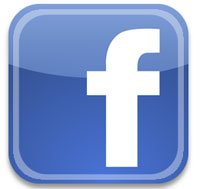 Facebook is becoming the de facto place to organize event information and share content within a circle of friends. While it will never rival the specialization of a soccer tournament website like TourneyCentral for registration, scheduling and scores, it makes sense that your soccer tournament is available on Facebook for your teams and their fans to find and connect up with you there if that is more convenient for them. It is an additional marketing channel you should not ignore.
However, you should always make sure the hub of your event is your tournament website. You publish content to your Facebook page in order to draw fans to your tournament site to support your sponsors, advertisers and centralize your communications to the teams to avoid confusion.
This post will walk you step-by-step through setting up a Facebook Fan Page to reach soccer coaches and teams to get them interested and keep them engaged in your youth soccer tournament.
Here's how to set up your Facebook Fan Page:
Continue reading →