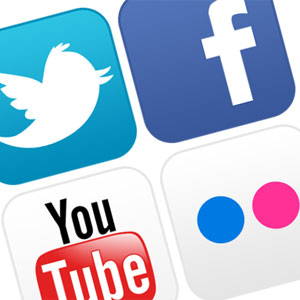 Social media is a huge cloud of things like blogging, tweets, likes and status updates so it is easy to become overwhelmed and do nothing.
But you need to roll up your sleeves get in there. We'll help you along the way with this "social media for soccer tournaments" series.*
Social media is becoming integrated into the online experience for most people, so if you have not learned to navigate these waters, you may be risking the reach of your tournament. Social media channels can help you reach coaches and teams where they live and help you keep them updated and interested in your event.
Do not assume Facebook and Twitter are for kids. The largest and fastest growing demographic for Facebook and Twitter is age 35-55. That means a player's mom, dad or coach is more likely to "like" you on Facebook or "follow" you on Twitter. While most kids over 13 yrs old will have a Facebook account, they connect with their friends, not with brands. If they happen to take a cool photo at your tournament, they may or may not post it. But if they do post it, they will post on their profile, not your tournament page. It's nothing personal; just how kids use Facebook. Their parents on the other hand, may be more likely to interact on your Facebook page.
Continue reading →